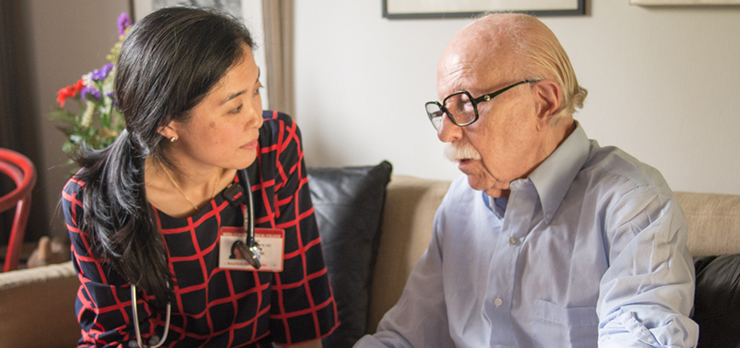 Planned gifts are a thoughtful way to achieve your philanthropic goals while maximizing your resources and establishing your legacy at Weill Cornell Medicine. Here are some ways you can support our institution:
Will or Revocable Trust—You can include Weill Cornell Medicine in your will or revocable trust for a specific amount or a percentage of your estate or the entire residuary. Our office can assist in providing suggested language to assist you and your attorney in creating your legacy gift.
To include Weill Cornell Medicine as a beneficiary of your will, trust, retirement plan or financial account, please provide our legal name to your attorney or account administrator: "Cornell University, in Ithaca, NY, for the benefit of its Weill Cornell Medical College in New York, NY."  The tax ID number is #15-0532082.          
Life Income Gifts—A Charitable Gift Annuity is a simple contract between you and Weill Cornell Medicine. In exchange for your contribution of $10,000 or more you will receive a guaranteed, fixed quarterly payment for life. Contact us for a complimentary, personalized illustration with your payout rate, deduction and tax benefits. We can also provide illustrations for other life income gifts like a Charitable Remainder Trust or Charitable Lead Trust.
Retirement Benefit or Life Insurance Policy—You can name Weill Cornell Medicine as the beneficiary of all or a percentage of your retirement funds, life insurance policy or other financial instruments.
Donor Advised Fund— Establishing and operating a private foundation can be complex and expensive.  The Cornell University Foundation is a convenient, cost-effective alternative to commercial charitable gift funds. Please contact us to explore this alternative.
After you make a planned gift, you join a special part of the Weill Cornell Medicine community. The Lewis Atterbury Stimson Society is a recognition society that honors the thoughtful group of friends, patients, alumni, faculty and staff who have included Weill Cornell Medicine in their estate plan through their will, trust, life income gift, retirement plan or life insurance policy.
For more information on how you can include Weill Cornell Medicine in your estate plans, please contact:
Lisa Lager
Director of Planned Giving
(646) 962-9567 or plannedgiving@med.cornell.edu
Our Planned Giving newsletter, Philanthropist, tells the personal stories that enrich our planned giving program. Click the links below to download.

Philanthropist Fall 2020

Philanthropist Spring 2020

Philanthropist Fall 2019

Philanthropist Spring 2019

Philanthropist Fall 2018

Philanthropist Spring 2018

Philanthropist Fall 2017

Philanthropist Spring 2017

Philanthropist Fall 2016

Philanthropist Fall 2015

Philanthropist Fall 2014