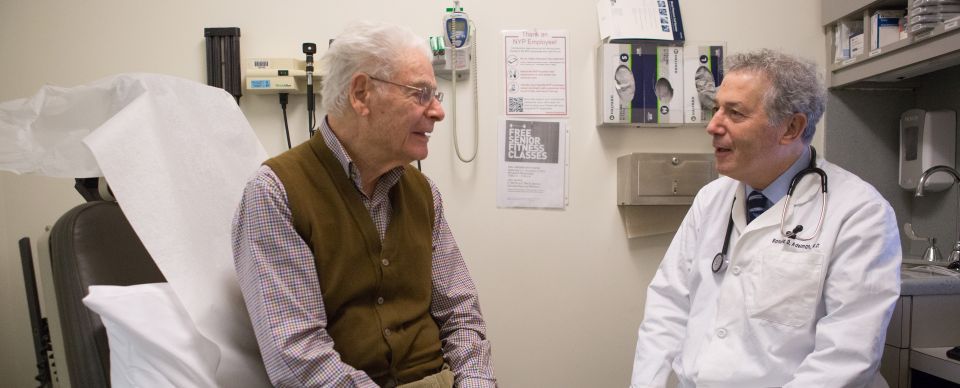 Did you know that there are a variety of ways to achieve your financial goals, maximize the impact of your giving to Weill Cornell Medicine, and create your unique legacy to improve the future of medicine?
Tax-wise strategies that can protect your needs and enhance your gift's impact
Future Gifts: Minimal cost, easy to arrange and allow full control of your assets during your lifetime. Gifts may be for a specific dollar amount, percentage, full or partial remainder of your assets.

Bequest in a Will or Revocable Trust: As simple as adding a sentence or codicil.
Beneficiary Designations: Fill out a beneficiary form for your retirement, donor-advised funds, financial accounts or life insurance policy.
Sample Language for your attorney/administrator for your revocable will or beneficiary designation for much-needed unrestricted support. To restrict your designation or personalize your gift, simply contact us and we will help you and your advisors with the language:

"Cornell University, in Ithaca, NY, for the benefit of its Weill Cornell Medical College in New York, NY." Our tax ID is #15-0532082.
Gifts that Provide Tax and Payment Benefits in Return


Charitable Gift Annuity (CGA): Provides you or loved ones immediate fixed annuity payments, based on age of annuitant(s) when established. Call for our latest rates.
Charitable Remainder Trust: Provides you or loved ones fixed rate or variable rate payments, with greater flexibility than a CGA.
Charitable Lead Trust (CLT): Provides fixed annual payments to Weill Cornell Medicine and tax savings for the donor or heirs.
Flexible assets that make giving easier
Appreciated Securities: Gifts of marketable securities held for more than one year are for the full fair market value and allow you to eliminate capital gains tax.
Qualified Charitable Distributions (QCDs) from Retirement Accounts: If you are 70 ½ or older, you can make a tax-wise qualified charitable distribution from your IRA of up to $100,000 per person ($200,000 per couple) to Weill Cornell Medicine.
Donor-Advised Funds (DAFs): Ongoing grants can be made from your DAF to Weill Cornell Medicine, or from DAFs funded in prior years. Establishing a DAF can provide a charitable deduction.
Real Estate, Bargain Sale, Retained Life Estate: You can contribute the entire asset, or donate it and continue to live in the property.
Other Assets: Art, personal collections, private or corporate stock, cryptocurrencies or royalties may be an option.
The Lewis Atterbury Stimson Society – Join Us!
The Stimson Society honors a distinguished community of alumni, faculty, friends, patients and staff who have included Weill Cornell Medicine as a beneficiary in their financial or estate plans. Members are invited to special events, including our Plan Well, Live Well webinars, and receive our Philanthropist newsletter. If you have included Weill Cornell Medicine in your plans, please let us know so we may honor your generosity.
We Can Help
To learn more, or to request a personalized, obligation-free gift illustration, please contact:
Lisa Lager, Director of Planned Giving
(646) 962-9567 or
plannedgiving@med.cornell.edu
This is general information on tax and financial planning for our friends and supporters. Please consult your attorney or other advisor as to the applicability of any option to your personal situation.
Stay Connected, Stay Informed
Plan Well, Live Well Webinars – Join us for these free educational webinars that offer valuable perspectives from experts on personal, financial and estate planning. You will hear how to build a more stable financial future, supplement retirement income, provide more for heirs and enhance the impact of your giving.
Upcoming Webinars
Contact us to register at 646-962-9567 or plannedgiving@med.cornell.edu
All webinars will be from 11:00 a.m. to 12:00 p.m. ET (details to follow)
Past Webinars