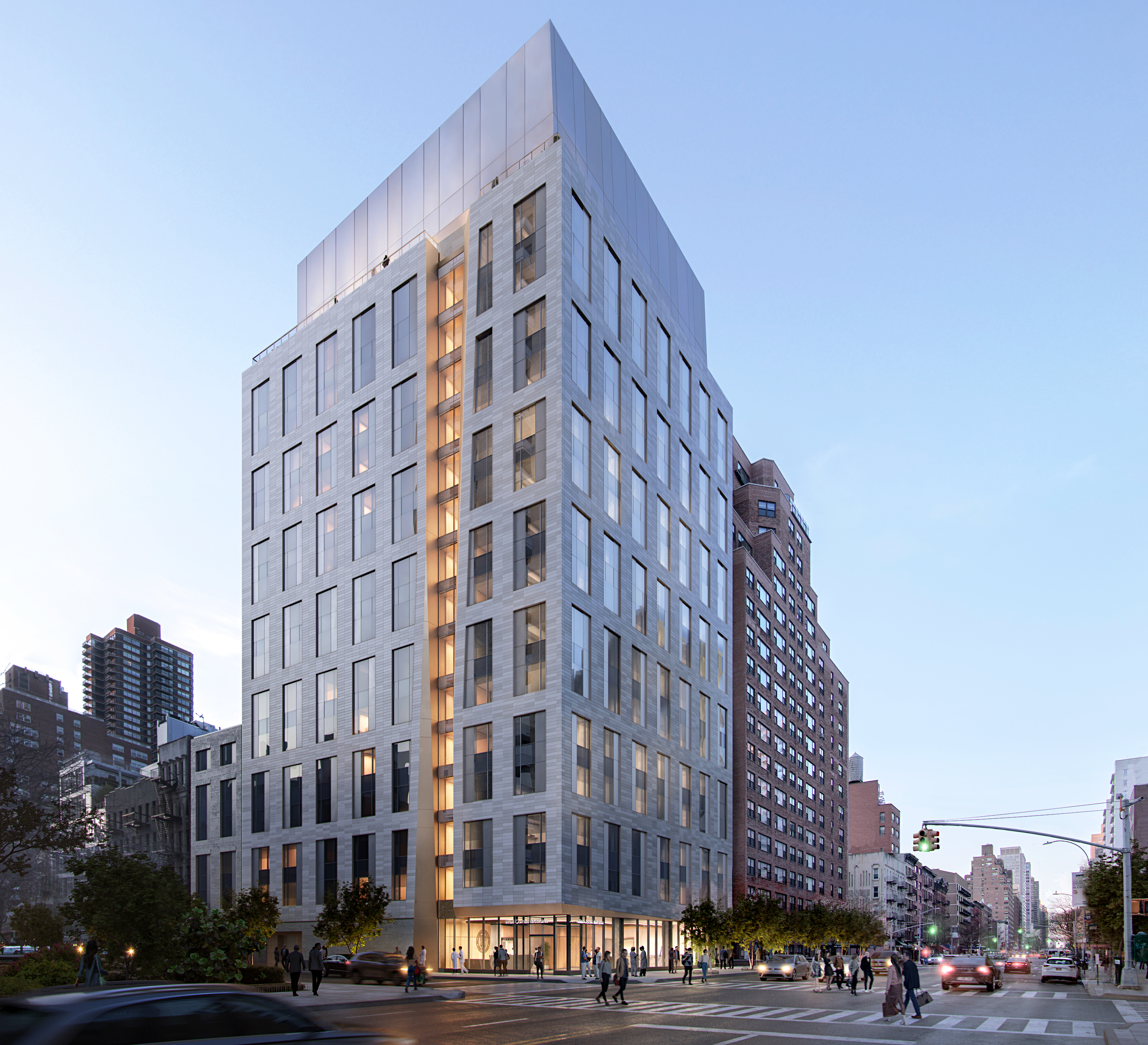 When Weill Cornell Medicine's new student residence is completed in 2025, it will bear the names of donors who are passionate about medical education – and dedicated to supporting the nation's future health-care leaders.
A key component of the institution's vision for the future – and an integral part of the We're Changing Medicine campaign – the Upper East Side residence will expand the main campus a few blocks north, optimizing the goal of creating a modern space for students to thrive and reach their highest potential.
The 16-story, 178,000-square-foot building, to be located at the corner of East 74th Street and York Avenue, will bring those living in Olin Hall and in other campus housing options together in one place. The new student residence will celebrate the institution's three-part mission to care, discover and teach, with features that enhance students' quality of life, implement the latest technological advances and improve the overall academic experience.
With a building cost of just over $260 million, Weill Cornell Medicine is seeking to fund approximately half of the cost through philanthropic support, with naming opportunities at a wide range of investment levels – and a special opportunity for alumni to contribute.
Generously supported by a $55 million co-naming gift from Board of Fellows Vice Chair and Campaign Co-Chair Jeffrey Feil and the Feil family, the student residence will nearly double the institution's residential living space, with fully furnished apartments and numerous amenities that will support students' physical and emotional well-being. The Feil family has been a steadfast champion of Weill Cornell Medicine's education mission, generously establishing the Feil Family Student Center in 2017 with a $12.5 million gift, as well as providing significant support for student scholarship and many other facets of the Weill Cornell Medicine mission.
"I'm thrilled to be part of this new chapter in the modernization of our campus," says Mr. Feil. "It is exciting to be a part of a venture to help fund a truly modern structure and bolster our future physicians' learning experience as it empowers them to excel."
"This vibrant new residence will create a state-of-the-art environment that extends our presence on the York Avenue biomedical corridor and reflects our standing as a top-tier academic medical center,'' says Dr. Augustine M.K. Choi, the Stephen and Suzanne Weiss Dean of Weill Cornell Medicine. "It exemplifies a core part of our vision for the We're Changing Medicine campaign: to support students' well-being."
Naming opportunities for the residence will range from $75,000 for a studio apartment to $50 million and above for co-naming rights, with many additional investment levels in between.
"Support from our devoted Weill Cornell Medicine community will enable us to achieve one of our most important campaign goals," says Jessica Bibliowicz, chairman of the Board of Fellows.  "Our students are the health-care leaders of tomorrow, and they deserve the very best."
Download Milestones Issue:

Milestones December 2021