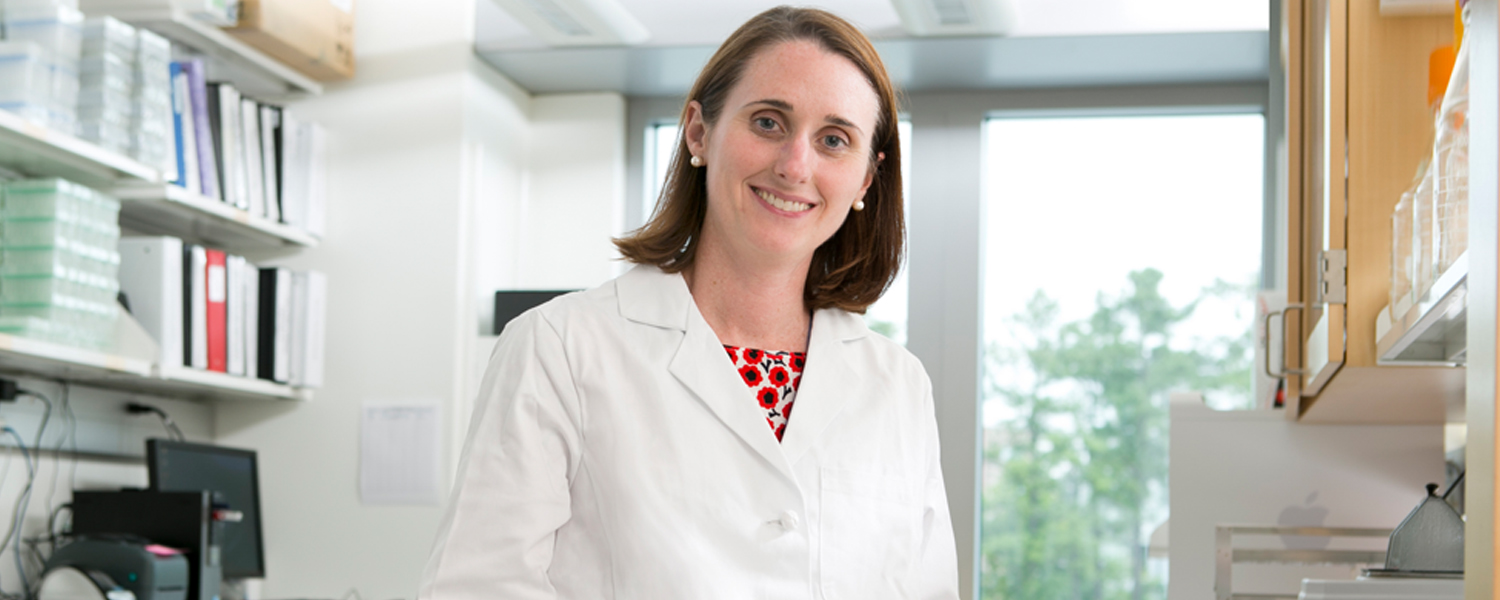 Dr. Sallie Permar, a distinguished physician-scientist who specializes in pediatric infectious diseases, joined Weill Cornell Medicine on December 1 as the new chair of the Department of Pediatrics.
The recruitment of Dr. Permar is part of Weill Cornell Medicine's strategic investment in pediatrics and infectious disease research and clinical care, with a goal of raising nearly $60 million to support expanded translational research efforts in the Belfer Research Building. The COVID-19 pandemic has reinforced the growing need for research of infectious diseases of all types – including areas in which Dr. Permar specializes. She and her team are working on the development of vaccines to prevent mother-to-child transmission of such viruses as HIV, Zika and cytomegalovirus (CMV), the most common congenital infection and a leading cause of birth defects. In her research, she also discovered a protein in breast milk that neutralizes HIV, the virus that causes AIDS.
"Dr. Permar will enhance our mission in both pediatrics and infectious diseases, building on our wealth of research as she collaborates with investigators and clinicians to improve the lives of children," says Dr. Augustine M.K. Choi, the Stephen and Suzanne Weiss Dean. "As a leading academic medical center, we must expand our investment in infectious diseases with an eye toward future global pathogens that can have a profound impact on human health."
Infectious disease experts at Well Cornell Medicine have made significant contributions to advancing the basic understanding and clinical care of conditions including HIV/AIDS, hepatitis, influenza, malaria and tuberculosis. Since the beginning of the COVID-19 pandemic, the Division of Infectious Diseases has also been engaged in research to develop front-line therapeutics and vaccines for the disease.
"The key to the future of academic medicine is going to be bringing the engines of research and medical care closer together – translating our findings from the lab to the clinic to achieve population wellness, which starts in childhood,'' says Dr. Permar. "By taking this approach, we hope to offer a lifetime of health and vitality to our young patients."
Recruited from Duke University School of Medicine as the Nancy C. Paduano Professor of Pediatrics, Dr. Permar has been honored with numerous awards, including the Gale and Ira Drukier Prize in Children's Health Research, presented at an event hosted by Weill Cornell Medicine in October. 
Dr. Permar's new role includes the positions of pediatrician-in-chief at NewYork-Presbyterian/Weill Cornell Medical Center and NewYork-Presbyterian Komansky Children's Hospital, part of the No. 1 children's hospital in New York City. As Weill Cornell Medicine's chair of pediatrics, she oversees 14 subspecialty divisions, including allergy and immunology, cardiology, hematology and oncology, infectious disease, newborn medicine and pediatric primary care.
Dr. Permar succeeds Dr. Gerald Loughlin, who recently stepped down as chairman of the Department of Pediatrics after 18 years in the role. He is an internationally recognized expert in obstructive sleep apnea and other pediatric respiratory disorders, and has been instrumental in building Weill Cornell Medicine's Department of Pediatrics and expanding its research initiatives.
Under Dr. Loughlin's leadership, the pediatric residency program grew to one of the best in the nation, sought after by top residents from across the United States – and since 2012, also by students from Weill Bugando University College of Health Sciences in Tanzania.
To honor Dr. Loughlin's distinguished career, the Children's Health Council (CHC) and a consortium of donors – led by Overseers Ronay Menschel and Nancy Paduano – committed more than $3 million to establish the Gerald M. Loughlin, MD Professorship of Pediatrics. The professorship was announced during a celebratory event hosted by the CHC in November.
"Dr. Loughlin reinforced the importance of investing in children's health," says Ms. Menschel. "It's because of his leadership that Weill Cornell Medicine's Department of Pediatrics is now a clinical powerhouse with a robust research program led by the Drukier Institute for Children's Health." 
During his nearly two decades at the institution, Dr. Loughlin significantly increased research funding from the National Institutes of Health and other sources, doubled the number of faculty, and helped launch programs in autism, epilepsy, asthma, pediatric sleep medicine and the management of concussions in children. He also helped Weill Cornell Medicine's expansion internationally – in Doha, Qatar – and locally, in Queens and Brooklyn.
"Dr. Loughlin attracted so many young families to become supporters of Weill Cornell Medicine, and helped us recruit the top pediatric specialists," says Ms. Paduano. "He always inspires everyone to be the best they can be – and the winners in all of this are the children in our care."
The endowed professorship represents Weill Cornell Medicine's renewed commitment to expansion of its initiatives in children's health.
"Through Dr. Loughlin's visionary leadership, we are improving children's health on a global scale," says Dean Choi. "He has made an indelible mark on our institution. The Loughlin Professorship will honor and continue his legacy, and we're grateful to the CHC and to everyone who generously came forward to support it."
Download Milestones Issue:

Milestones December 2020