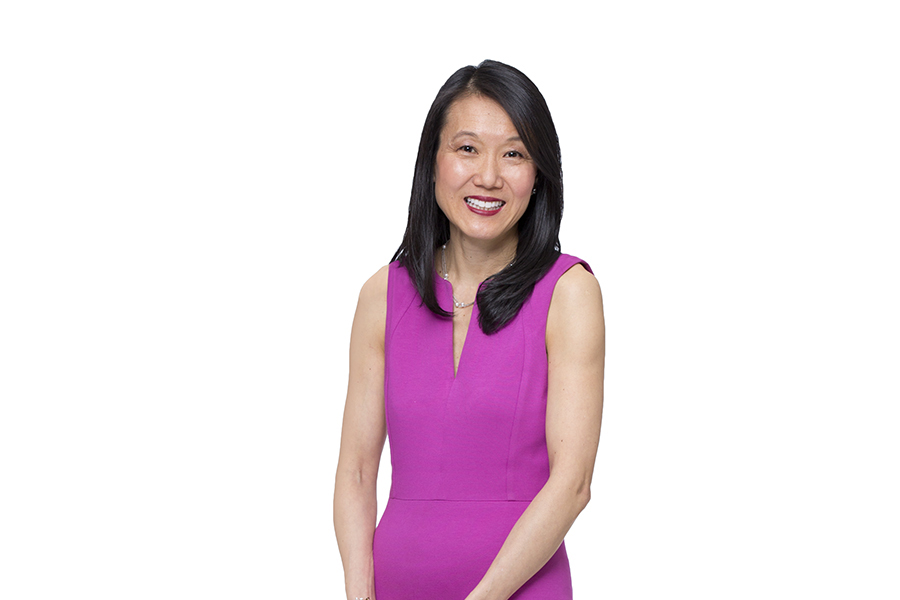 Dr. Yoon Kang has dedicated her career to training the next generation of healthcare leaders. One of Weill Cornell Medicine's most highly esteemed educators, she was appointed senior associate dean for education and leader of Weill Cornell's Office of Medical Education in December 2019.
Dr. Kang, who is the Richard P. Cohen Associate Professor of Medical Education, holds a bachelor's degree from The Wharton School of the University of Pennsylvania and a medical degree from Washington University School of Medicine in St. Louis. She served as chief resident at the school's teaching hospital, Barnes-Jewish Hospital, and later joined its faculty.
Recruited to Weill Cornell in 2003 to launch the institution's simulation education program and lead the design of the Margaret and Ian Smith Clinical Skills Center, Dr. Kang was named the center's founding director in 2006. In 2015, she was appointed to the newly created position of assistant dean of clinical curriculum, and served most recently as associate dean for program development, operations and continuous quality improvement.
The recipient of numerous teaching awards, Dr. Kang is actively engaged in medical-education arenas on a national level and has held committee leadership positions on the National Board of Medical Examiners since 2012.
Dr. Kang sat down with Mark Veich, Weill Cornell Medicine's vice provost for external affairs, to speak about her vision for medical education and the importance of philanthropy in furthering the institution's mission.
MV: Congratulations on your appointment as senior associate dean for education. What excites you most about this position?
YK: I am so honored to continue to be an integral part of the dynamic Weill Cornell Medicine community. This role allows me to collaborate with our leadership, faculty and students – and with our alumni and board – to move medical education at Weill Cornell into the national spotlight. Our students are a true gift. Their energy and creativity drive our ability to sustain innovation and excellence in education and, ultimately, in patient care. I'm also excited that I've been appointed to this role at a time when Weill Cornell Medicine is poised for exponential growth. Between being a top-ranked medical school – and all the momentum surrounding our upcoming campaign – there is tremendous positive energy and engagement throughout the institution.
MV: How have students reacted to the news of our debt-free scholarship program for those who qualify for financial aid?
YK: The response has been overwhelmingly positive and has touched students deeply. The generosity of our donors has allowed us to set ourselves apart by not only supporting tuition, but also supporting the other big-ticket expenses that make up the cost of living and attending medical school. This is particularly important in a city like New York, where these expenses are amplified.
MV: At the Margaret and Ian Smith Clinical Skills Center, which you've directed for 14 years, students can practice their skills with trained actors. How has that center, and the Smiths' insightful philanthropy, changed the ways in which we teach students?
YK: The gift that the Smiths made to the Clinical Skills Center and its programming has revolutionized the way we teach patient-centered clinical skills. Students translate what they learn in the classroom to a clinical setting, and receive feedback that they use to improve their skills. That is particularly important with communication skills, since connecting with your patient is a key element in delivering effective care and is part of the joy of medicine.
MV: How does the Weill Cornell Medicine philosophy help students to succeed?
YK: Our goal is to excel in all three parts of our mission – Care, Discover and Teach – and this is the mental model we apply to medical education. This will always result in comprehensive and cutting-edge programming that addresses every aspect of medicine. Our students could not be better prepared to become innovators and leaders, regardless of specialty choice or practice or career setting.
MV: Why is donor support critical to furthering our mission, particularly in medical education?
YK: Without donor support, medical education cannot continue to excel and innovate. Philanthropy is what allows us to continue to enhance the living and learning environment for our students. It also funds and trains the best teachers and educational leaders, and creates transformative educational programming that benefits patient care. We are poised to do so many great things in medical education, and we need the support of our donors more than ever.
MV: How has philanthropy made an impact on your role as an educator?
YK: Weill Cornell Medicine's generous donors and culture of philanthropy created incredible opportunities for me. The gifts that funded the Clinical Skills Center and my endowed professorship were critical in launching my career and allow me to make meaningful contributions to our institution. I have experienced and understand the power of philanthropy, and I am very grateful for the directed funding that came from our donors. I would not have achieved as much here without the benefit of philanthropic support.
MV: You have also cultivated deep relationships with our donors. Why does that continue to be important to you?
YK: Close relationships with our supporters matter. The personal connection is what inspires donors to give and to trust that we are going to create a program or initiative that will truly make a difference. Our donors also provide thoughtful input – I'm continually reminded that we have dedicated partners who value what we do.
MV: What would you like to accomplish in the next several years?
YK: I am looking forward to collaborating with faculty, students, the Board of Overseers and leadership to move us further into the national spotlight – and showcase Weill Cornell as a center of educational excellence and innovation. Our student body makes this role exciting for me. They are the future of medicine and the future of Weill Cornell.