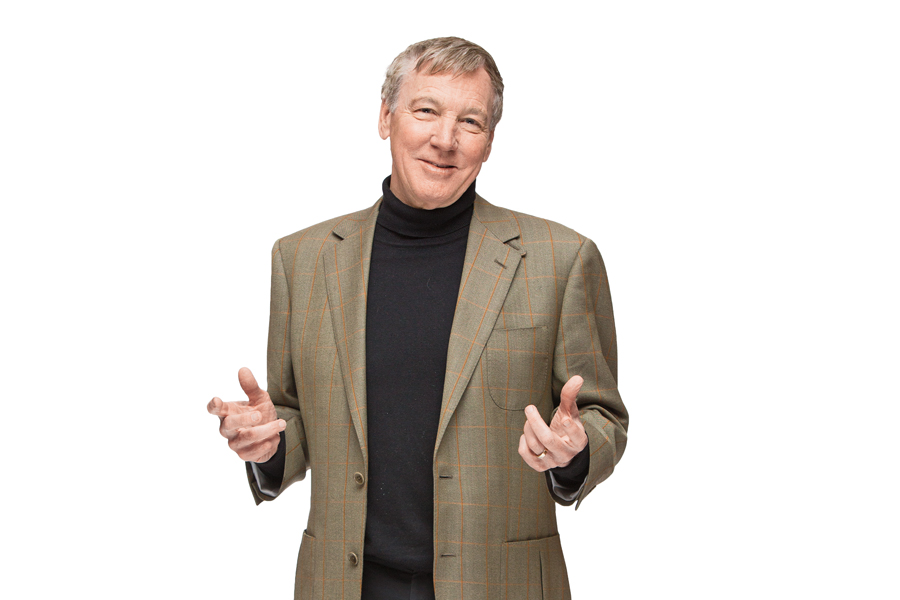 As longtime supporters of Weill Cornell Medicine, Overseer Robert (Bob) Dow and his wife, Christina Seix, have contributed more than $30 million to a variety of causes that support Weill Cornell's Mission to care, discover and teach – including a recent gift of $10 million to support medical student scholarship.
The couple have championed several research areas, including Alzheimer's disease prevention and treatment, male infertility and urology, and created the Robert S. Dow Professorship of Urology. In 2015, they established the Dow Family Scholarship, one of Weill Cornell Medicine's largest scholarship endowments, which has supported six medical students over the past four years.
In addition to providing students with financial assistance, the couple formed the Dow Family Junior Faculty Loan Forgiveness Fund, also in 2015, which assists junior faculty with paying off student loan debt.
A former managing partner at Lord Abbett, an investment management company, Bob joined Weill Cornell Medicine's Board of Overseers in 2013, and serves on the Clinical Affairs/Physician Organization, Student Affairs and Education Committees. Christina established the Christina Seix Academy in 2012, located in Trenton, New Jersey. The pre-K through eighth grade academy provides annual scholarships for all students who attend. Among the criteria for admission is that the child must live in a single-parent household, with an income that is below the poverty line. Christina and Bob's shared passion for education has shown through in their community endeavors, including at Weill Cornell.
Bob recently sat down with Mark Veich, Weill Cornell's vice provost for External Affairs, to speak about the importance of philanthropy and his inspiration for giving.
MV: We appreciate your continued generosity to Weill Cornell Medicine. Can you tell me about your first experience with us and how you became involved with Weill Cornell?
RD: I was a patient of Dr. Neil Bander (director of urological oncology research) at Weill Cornell Medicine and started supporting his prostate cancer research. As I met with other talented physicians, such as Dr. Peter Schlegel (chairman of urology), I started supporting other research at Weill Cornell and was eventually asked to join the Board of Overseers.
MV: You have given to all different areas of our mission. What inspires you to give?
RD: Growing up, my parents didn't have a lot but they always had an open house, opening up their doors to those who needed help or a place to stay. It was on a small scale, but that kindness became a sort of mindset for me. As an adult, my wife and I have been very fortunate to be able to give to important causes and support the areas we're passionate about. We wanted to do something worthwhile and have the ability to choose where our money goes, rather than leaving it all as an estate and have others make the decisions. The impact of investing in important efforts early has a bigger pay-off than holding on and leaving it after you die. You can't take it with you.
MV: You and your wife, Christina, are wonderful advocates and philanthropists for education. Together, you've been able to play a positive role in the education of many students. What has spurred your passion for education?
RD: It was really important to Christina to be able to help disadvantaged kids, and the best way to help them is to start them off with a good education. I've heard a few of the kids at Christina's school talk about how they want to become doctors in order to help people, which is great. Along the path of my life, others have helped me with my education, and it has always been important to me to pay that forward.
MV: You've been able to meet a few of the Weill Cornell Medicine students that you've supported over the years. What has that experience been like?
RD: It's been really fun to meet the students and learn about their interests and career paths. They're ambitious and driven. It's very possible that someday, they may be my physician and take care of me in my old age.
MV: What advice would you have for donors who are trying to decide how and where to give to make a difference?
RD: I think we all understand that giving to Weill Cornell can be done in a lot of different ways – through buildings and facilities, scholarships and educational funding, research, etc. – and thankfully, we have a lot of supporters interested in a lot of areas. I would tell donors looking to make a difference that they could give to multiple interests. If you're funding a building or research, consider including a percentage of that gift to support a student, or pay off a young doctor's loans. Someone once told me that in life, the first 30 years you learn, the second 30 years you earn, and the third 30 years you return!
MV: How has your discipline and experience as a business leader helped you to become a better Overseer and philanthropist?
RD: I think having studied engineering has helped me in this role, and in business, especially with problem-solving. As a philanthropist, the problem is what to do with the money, and to solve this, you're deciding how to give and specifically to what cause. By looking at the needs of an institution you want to support, the cost of those needs and what's important, you can put together a plan to make the biggest impact.
MV: What do you view as our greatest opportunity at Weill Cornell Medicine?
RD: I think we have the opportunity to significantly improve Weill Cornell in a strategic way by appealing to many different people's perspectives and what they're passionate about supporting. We have a great opportunity to come together and ensure the continued success of Weill Cornell.