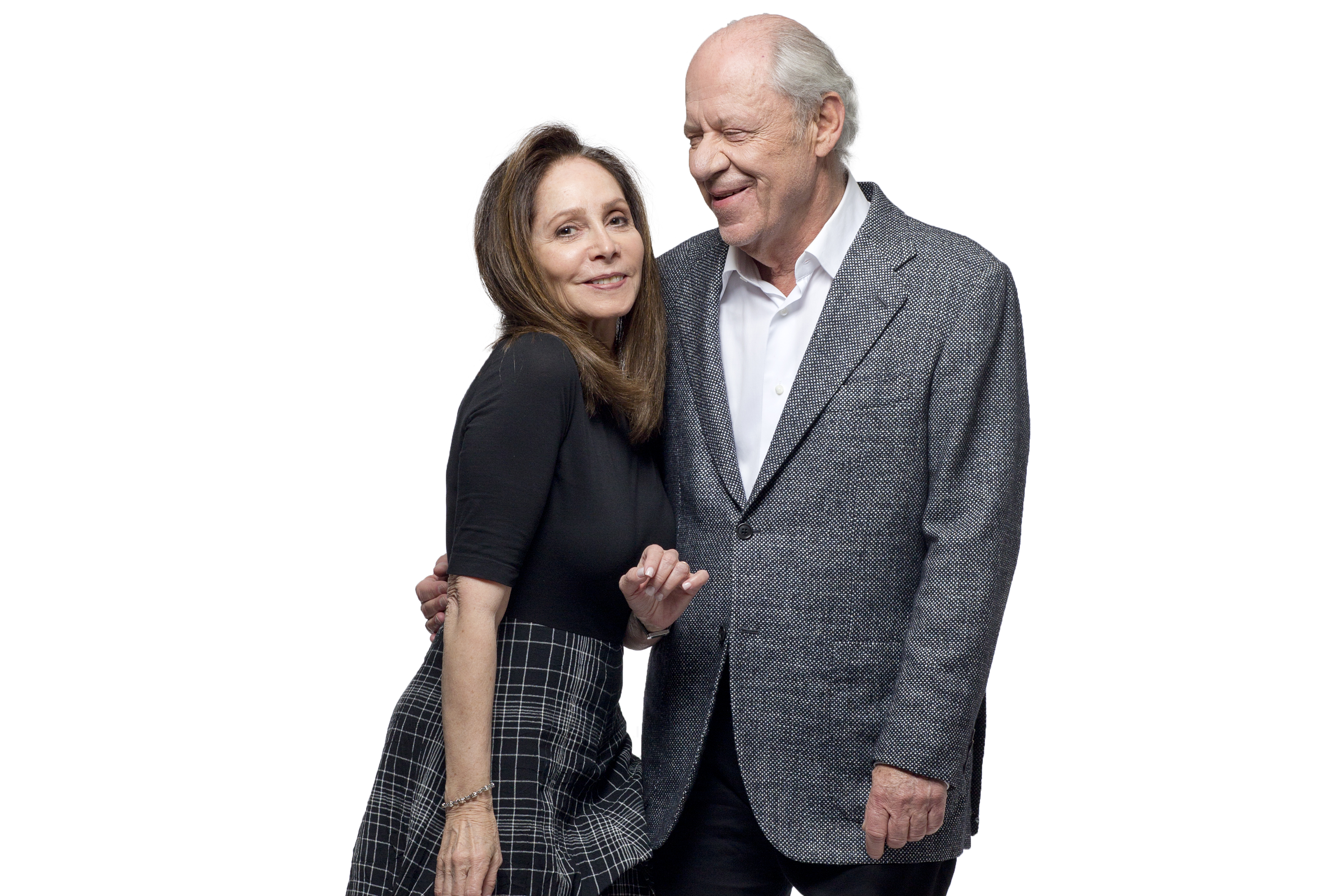 In 2014, Dr. Gale Drukier and Overseer Dr. Ira Drukier made a gift of $25 million to establish the Gale and Ira Drukier Institute for Children's Health at Weill Cornell Medicine. Their generous gift expanded Weill Cornell Medicine's research and clinical care programs that seek to end diseases and disorders that affect children and adolescents. It also enabled the recruitment of Dr. Virginia Pascual, a renowned physician-scientist specializing in pediatric rheumatology, as the inaugural Gale and Ira Drukier Director of Children's Health Research.
The Drukiers' continued dedication and involvement in the Institute over the past five years has been essential. They are active with two successful events sponsored annually by the Institute – the Drukier Prize in Children's Health Research, which honors an early-career pediatrician whose research has made important contributions to improving the health of children, and the Drukier Lecture in Children's Health, which features a lecture from a distinguished leading researcher.
Leaders in philanthropy throughout New York City, the Drukiers have a legacy of giving at New York University and Cornell University, Dr. Ira Drukier's alma mater. Their support continues to propel children's health research initiatives at Weill Cornell Medicine and beyond.
The Drukiers recently sat down with Mark Veich, Weill Cornell Medicine's vice provost for external affairs, to speak about the importance of philanthropy and what inspires their giving.
MV: Thank you for your continued generosity to Weill Cornell Medicine. Can you tell me how you became involved here?
GD: We were married about a month and Ira said to me, "Let's go to Ithaca!" He wanted to show me where he went to school, at Cornell University. There was about a hundred feet of snow when we got up there, but he showed me around, and soon after, we donated a Man Ray rayograph photo to the Johnson Museum of Art at Cornell.
ID: About a decade after donating that photograph, the director of the museum at the time reached out to us, and we joined the Museum Council. We became really great friends with other council members, who we are still close with to this day.
GD: Through our involvement with the museum, we learned a lot about friendship, philanthropy and being charitable.
ID: After I rotated off Cornell's Board of Trustees, we began considering philanthropy in medicine. We lived just a few blocks away from Weill Cornell Medicine's campus and we were interested in seeing how we could give back to the medical field; it was something we hadn't done yet. Gale and I feel that universities are places you should put your efforts into because they're going to train young people who will change the world for the better. That's true at Weill Cornell – the medicine is going to change the world. The fact that we can contribute even a tiny bit to that change is really exciting.
MV: You have made a tremendous impact on children's health research. What motivated you to invest in this specific area of medicine?
GD: It took years for us to crystallize what specific area we wanted to get involved in, since there are a lot of important areas that could benefit from funding.
ID: We began to learn about illnesses that affect children as well as adults, and how necessary children's research is, to determine the best course of care. We thought a focus on children's health research could be an area where we could have a real impact. Saving a child's life enables them to be given an entire life ahead of them. If we can make a child's life happier and healthier, that's a great thing to do.
MV: You have both been philanthropic leaders for Weill Cornell. How do you inspire others to give?
GD: We invite friends to whatever event we're attending, which shows them the cutting-edge research and groundbreaking care happening at Weill Cornell.
ID: I'm always telling people about the great lectures we attend here and the really bright researchers and physicians we encounter here. We are just doing what we think is the right thing to do, and perhaps that encourages other people to give. We give back because it brings us joy.
MV: That's wonderful. What advice would you have for donors who are trying to decide how and where to give to make a difference?
GD: They really have to feel it. You have to give back to something you're passionate about and something that brings you happiness. I think it's exciting to talk about the debt-free initiatives happening here and similar initiatives happening at other institutions. It's really going to change medicine, and I think it's one of the most amazing things that's happened in education. Everyone should be proud of that.
MV: What do you see as our greatest opportunity at Weill Cornell?
ID: I think the key is to engage more people. People care about curing illnesses and disease – if we can convey that we are making these advances in science, technology and healthcare, I think people will want to be involved with the discoveries being made here. People care about how they're treated and how their families will be treated. So that patient-doctor interaction is always top of mind and can always be an opportunity for growth.
MV: The fall and spring events hosted by the Drukier Institute have played an important role in the Institute development. What do you feel is their significance?
ID: The lecture and prize encourage more interaction and collaboration among the faculty, students and the rest of the world. Exposing our faculty and students to these world-renowned scientists is a really big deal. We also love to show visiting scientists the great work being done at the Institute, and perhaps that may encourage other brilliant scientists to come on board. The connections that Dr. Gerry Loughlin and Dr. Virginia Pascual share with their colleagues and mentees are key to making these events so very memorable.
GD: We want to make these events as impactful as possible. It takes a lot of time and effort by people behind the scenes, as well as the speakers, to bring these events to life. The visiting researcher also spends an entire day with faculty and students, getting to know Weill Cornell Medicine and our wonderful community. It's such a joy to be a part of this.