Individuals, civic groups, companies and even musical artists have shown their support for Weill Cornell Medicine's front-line healthcare workers with a wide range of in-kind gifts.
The generous donations include tens of thousands of surgical masks, gloves, gowns, ventilators and other essential medical supplies. Equally appreciated were gifts of personal-care products, along with iPads for telemedicine. One New York City veterinarian offered free vaccines and exams for the pets of front-line staff. Several restaurants provided food to keep physicians, nurses and other staff well fed while they cared for critically ill patients.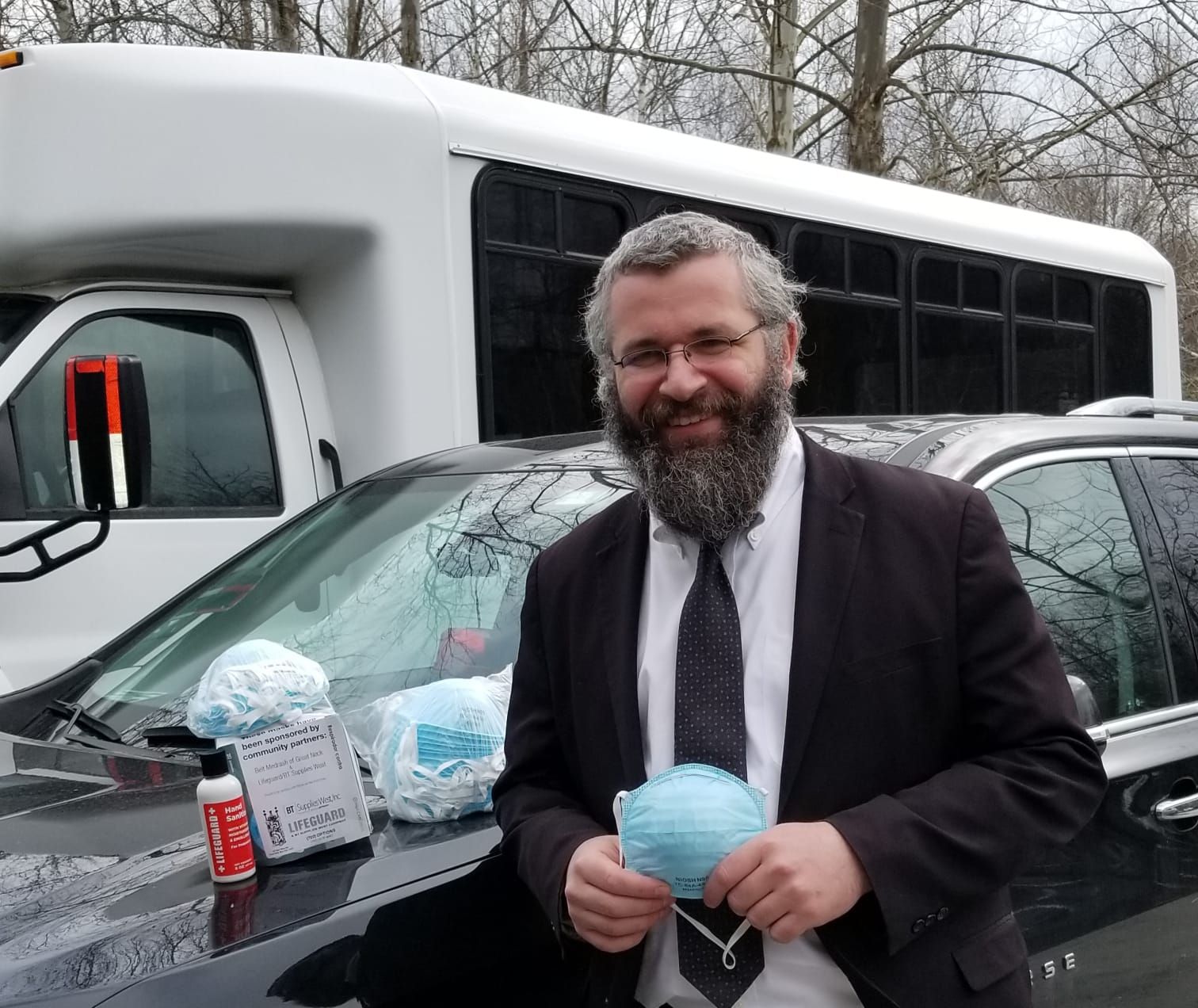 Rabbi Eitan Rubin of yeshiva Beit Medrash of
Great Neck supplied more than 15,000 face masks.
Overseer Howard P. Milstein arranged for the donation of 800,000 face masks. Other notable donors include yeshiva Beit Medrash of Great Neck, led by Rabbi Eitan Rubin, who organized a donation of more than 15,000 masks and more than 250 bottles of hand sanitizer; the Rudin Management Company, Inc., which donated 1,300 masks and gloves; and the Committee of 100, which donated large quantities of masks and isolation gowns.
"Our first responders, doctors and nurses are performing miracles of compassion and healing on the front lines every day," says Rabbi Rubin. "We want to help any way we can to ensure they are able to do their jobs well and safely.