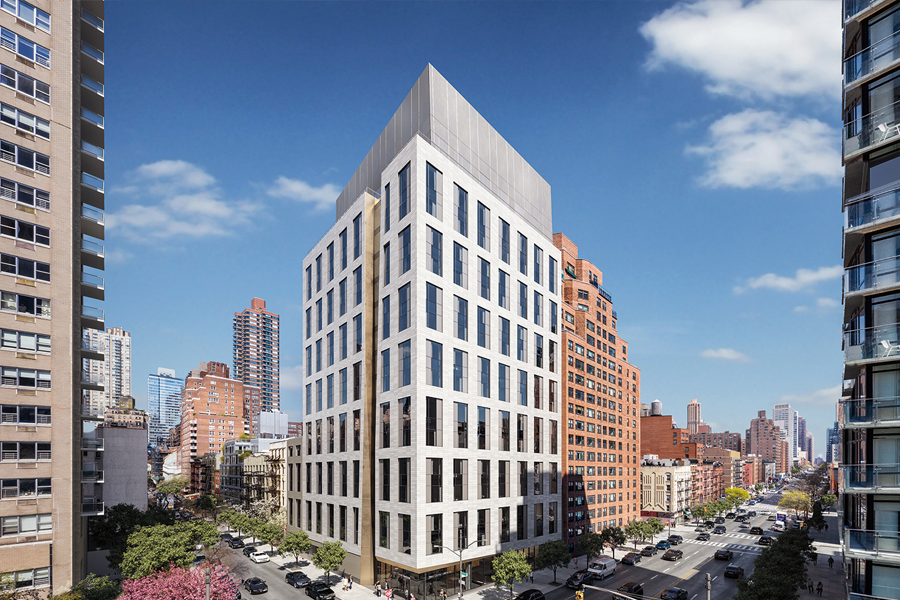 With gratitude to the institution that launched their careers, the Weill Cornell Medicine class of 1974 will name a music room in the new student residence – a group gift that represents a substantial investment in the We're Changing Medicine campaign.
The group is headed by class leader Dr. Gene Resnick (M.D. '74), past president of the Alumni Association and a member of the Board of Fellows.
"Olin Hall has a special place in many alumni's hearts, and to participate in helping to build a new state-of-the-art residence for students is a great way for us to recognize what we had – and to make that experience better for the next generation of students,'' says Dr. Resnick.
The 16-story student residence, to be constructed on East 74th Street and York Avenue, offers numerous naming opportunities for individuals and groups, ranging from studio apartments to expansive common spaces for student gatherings and institutional events. With fundraising continuing at a steady pace – half of the $260 million building will be supported by philanthropy – construction is expected to begin in this academic year. When it is completed, it will replace Olin Hall, the student residence on East 69th Street that has housed thousands of future doctors since its construction in the mid-1950s.
Alumni who choose to support the new student residence are offered the opportunity to name spaces at half of the public investment levels. These opportunities for Weill Cornell Medicine graduates begin at $37,500 for a studio apartment.
The idea of a group gift in support of the campaign appealed to many members of the class of 1974, who enthusiastically reconnected as they discussed which space resonated most strongly. 
They selected a music room because of their fond memories of Dr. Elliot Hochstein, a beloved professor, who brought in the cast of the Broadway musical "Hair" – for which he served as physician to many of the cast members – to present a live performance for students during one of their physical diagnosis classes.
"We may be senior citizens now, but we were young students back in the 1970s, and we went through an intense bonding experience during our four years here,'' says Dr. Resnick. "To be able to enhance the student experience at Weill Cornell Medicine – either by investing in the new residence, supporting the debt-free initiative or contributing to the Alumni Association annual fund – is tremendously gratifying and keeps us connected."
Alumni of Weill Cornell Medicine continue to share a strong bond, says assistant professor of clinical emergency medicine (interim) Dr. Joseph Habboushe (M.D. '06), president of the Alumni Association, and group gifts in support of the campaign can strengthen those bonds as they advance the institution's vision for the future.
"We're grateful for the class of 1974's extraordinary gift – and for everything it will help make possible for our students,'' he says. "All of us can make a profound impact on the next generation of students by contributing, in any way we can, to the We're Changing Medicine campaign."