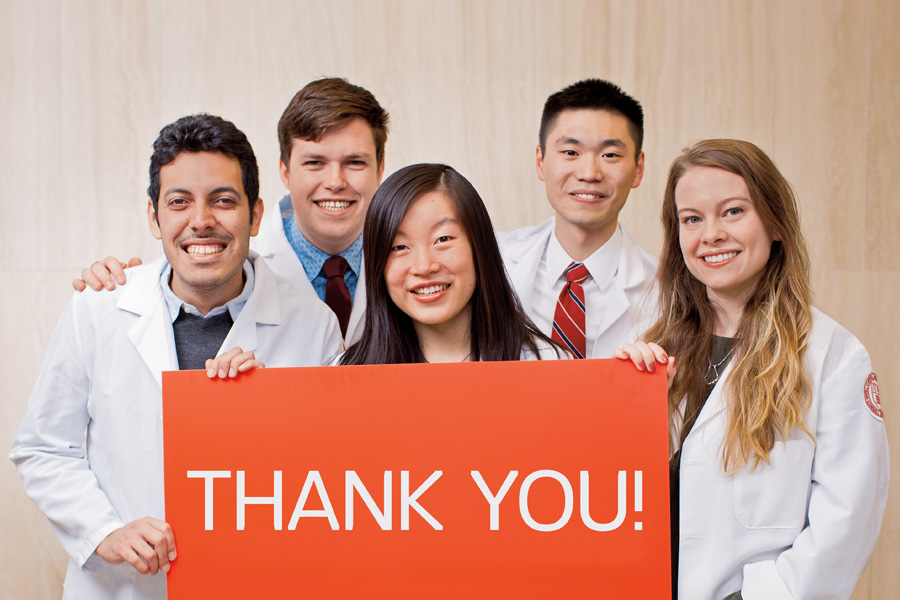 For many medical students, scholarships are key to making their education possible, and Weill Cornell Medicine is grateful for our donors who ensure that these students can confidently pursue their aspirations.
"We are so appreciative of the sustained support of our community, alumni, faculty and friends who allow us to make medical education a reality for so many students who would not be able to be here without their assistance," says Dr. Augustine M.K. Choi, the Stephen and Suzanne Weiss Dean of Weill Cornell Medicine.
Ishani Premaratne, a member of the class of 2020 who has received a scholarship, is particularly appreciative.
"We owe a significant debt of gratitude to donors who have chosen to support a future generation of physicians," says Premaratne. "We have a mutual love and respect for this field and its ability to impact lives in varying ways. With scholarship, there's a tangible reduction in debt that students can benefit from, but it can also give students a chance to explore fields they might not have otherwise considered."
Last year, Premaratne was able to meet Dennis Poster, a longtime Weill Cornell Medicine benefactor who established multiple scholarships, including one that Premaratne has received for three consecutive years.
"When donors such as Mr. Poster choose to support medicine, it inspires us to make the field better and prompts us, as future physicians, to give back," says Premaratne, who anticipates a career in primary care medicine.
"I believe strongly in scholarship," says Poster, a Dean's Council Executive Committee member who has established five scholarship funds. "These young students are the best and the brightest who will become world-class physicians. They shouldn't have the financial pressure of substantial debt while getting their education, or once they're treating patients."
Mr. Poster's scholarships have been established in honor of physicians who have treated him, and he has focused his donations to assist students pursuing careers in primary care, urology, neurology and cardiothoracic surgery.
"The students I've met are really tops," he says. "In addition to personal thank-you notes, I even received handwritten holiday messages from each of them this year."
Overseer Herbert Siegel and his wife, Jeanne, are among Weill Cornell Medicine's top donors to scholarship. The couple funds the Siegel Family Student Prizes, which provide each of eight outstanding medical students with a $25,000 scholarship annually.
"I am grateful to the scholarship donors who have made it possible for me to pursue opportunities that I never thought possible," says Bethina Liu, class of 2021, who received a Siegel Family Student Prize in the 2017-18 academic year. "As a New York native, it means a great deal to me to be able to receive my medical training here and to care for the vibrant communities that make up this city."
In the 2017-18 academic year, 66 percent of students enrolled at Weill Cornell Medicine received scholarship support, which will help prime the next generation of physicians and researchers for success. Over the last 17 years, Weill Cornell Medicine has raised more than $100 million to provide scholarships to qualified students.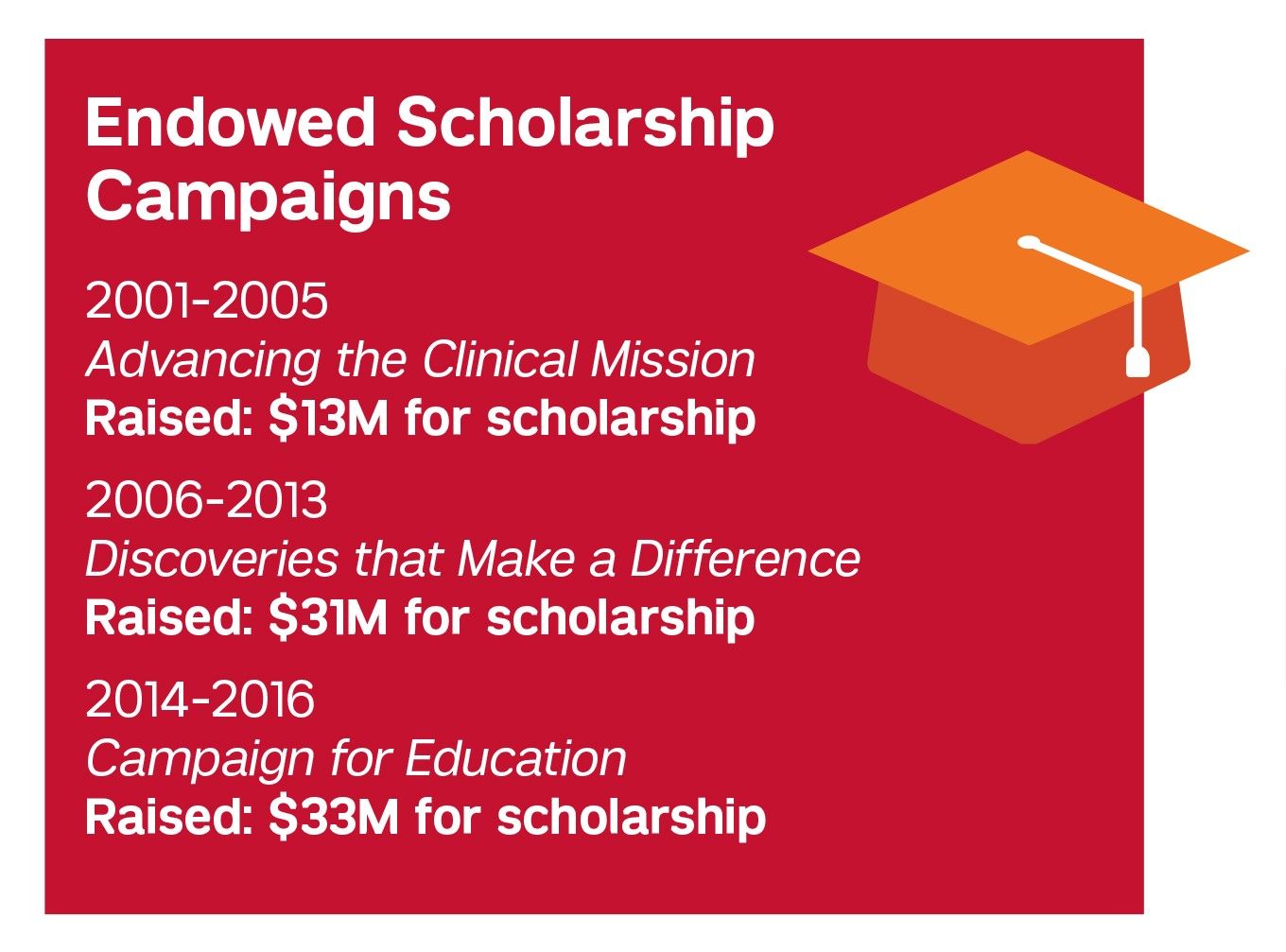 "Without the generosity of my scholarship donors, I would not have been able to access the wide range of opportunities available at Weill Cornell Medicine," says Gary George, a member of Weill Cornell's class of 2021. "The tremendous resources of Weill Cornell Medicine and its prestigious affiliates have opened doors that I would not have been able to access, or even consider, without this generous support."
Scholarship donors will be honored in April at the 10th anniversary of Salute to Scholarship, an annual event that celebrates scholarship donors and the exceptional Weill Cornell Medicine students who benefit from their philanthropy. The event offers the chance for students to meet the donors who helped them achieve their goals, and for donors to realize the impact of their gifts.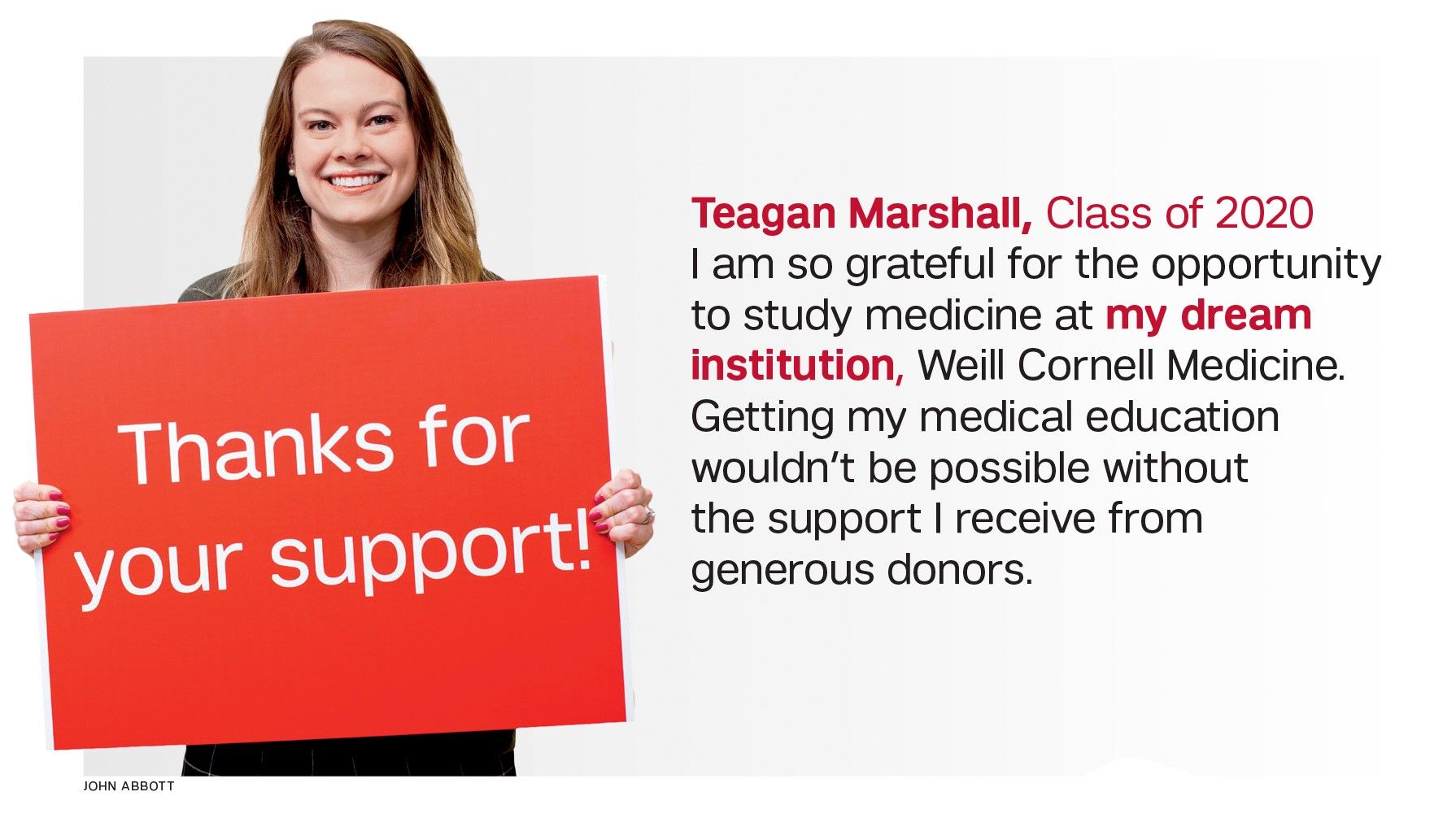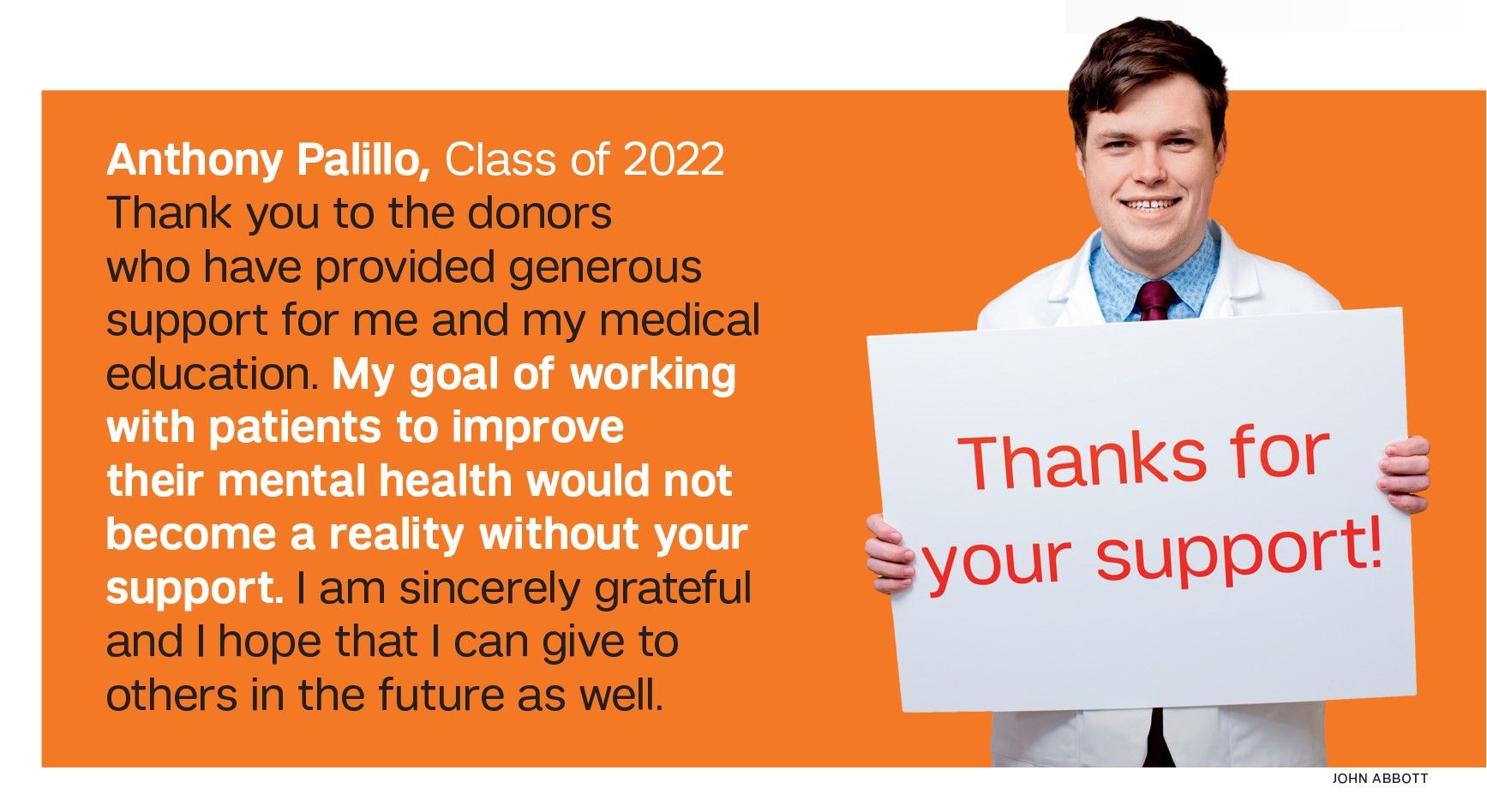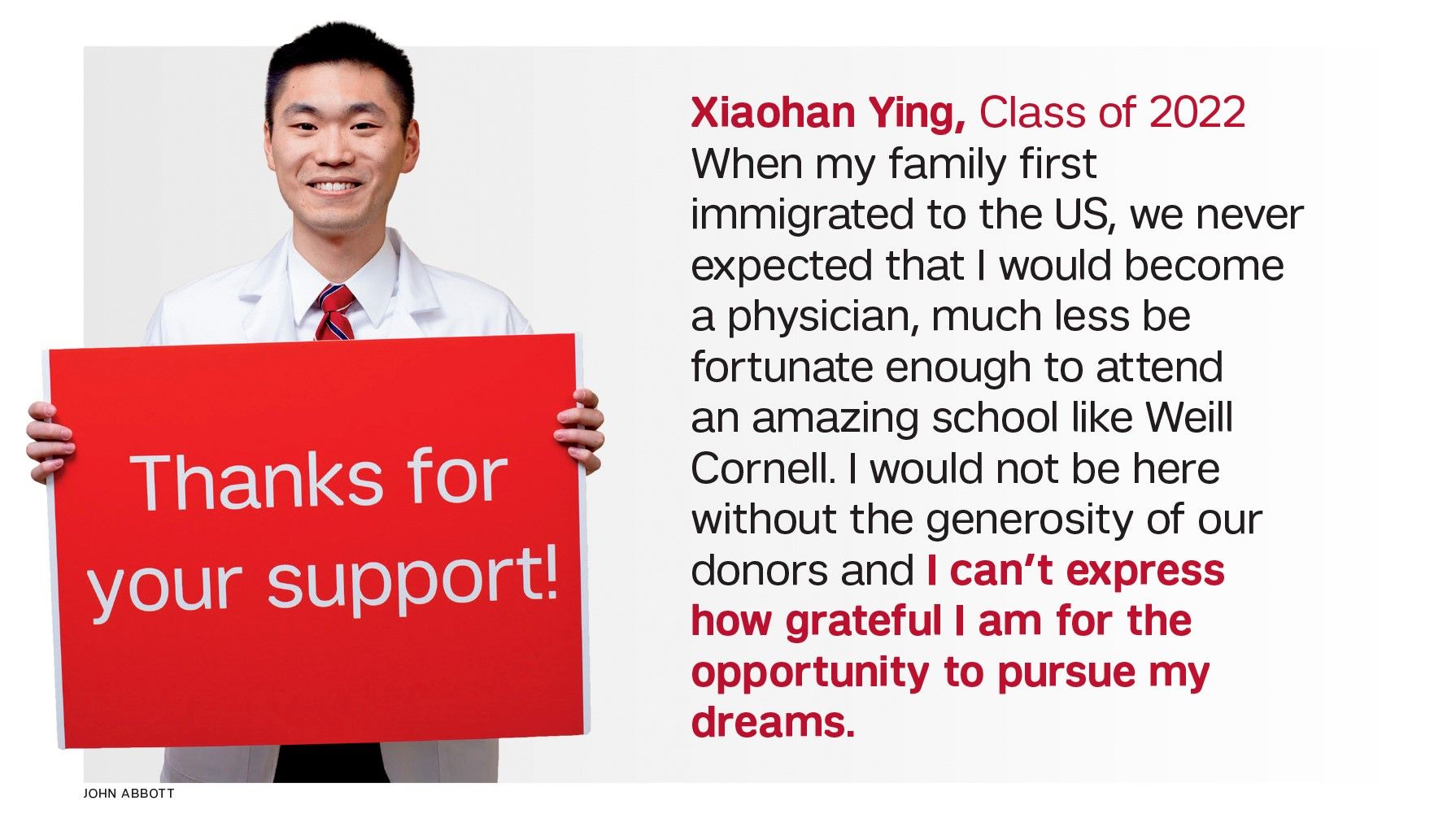 "Scholarship remains at the forefront of Weill Cornell Medicine's priorities, and every gift is important," says Dean Choi. "We want to make medical education possible for everyone, regardless of their family's income. We're committed to socioeconomic diversity among our student body, and by increasing that diversity, we can provide the best care to patients from around the city and around the world."
Download Milestones Issue:

Milestones March 2019