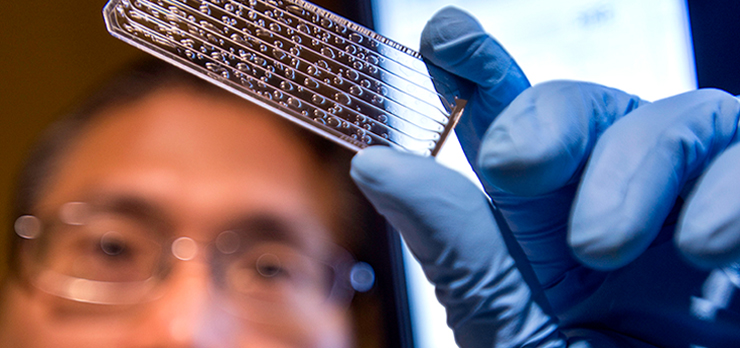 Innovation and Discovery through Partnerships
The scientists at Weill Cornell Medicine are at the vanguard of breakthrough discoveries intended to treat and cure disease. But, discoveries alone are not always enough to achieve change. Partnerships with industry are often essential to nurture ideas.
To address this challenge, Weill Cornell Medicine launched the Daedalus Fund for Innovation, a program to support our institution's most promising inventions and position them ideally for further development.
The Daedalus Fund, named for the mythological inventor and craftsman who represented imagination, innovation and skill, channels this innovative spirit into medical development. Weill Cornell Medicine has a unique opportunity that can benefit the public. The Daedalus Fund is an expression of our commitment to ensure that greater numbers of research projects and promising new technologies at Weill Cornell Medicine progress to the point where they become viable investment-grade opportunities and, ultimately, we hope, new therapies that will benefit patients and society at large.
Supporting the Daedalus Fund represents an extraordinary opportunity for donors in terms of potential impact — on Weill Cornell Medicine as an institution, on the promotion of outstanding ideas, on economic development in the region and the nation, and — most of all — on patients all over the world.