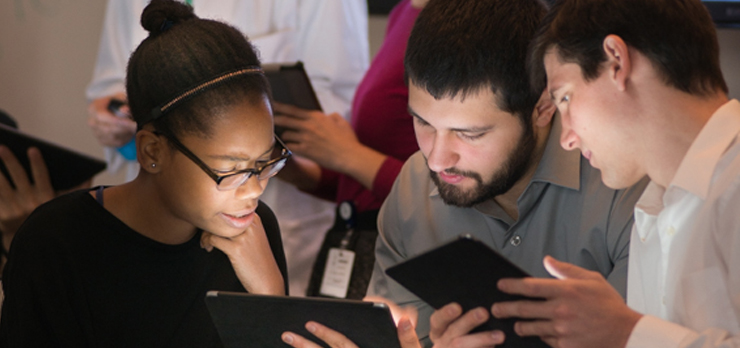 Teaching the Health Care Leaders of Tomorrow
Today's medical students are the next generation of health care pioneers. It is their role to observe and listen to their patients, to seek new cures, new processes and new paradigms of care.
Because of all that Weill Cornell Medicine has to offer, we attract some of the best and brightest students from around the world for our cutting-edge programs and curriculum, state-of-the-art classrooms and laboratories, and award-winning faculty.
Our scholarship program enables Weill Cornell Medicine to provide financial assistance that allows medical students to choose both a more affordable education and enrollment at a top school. In addition, with less worry about financial strains, our students can pursue fields that they are passionate about, rather than choosing lucrative specialties out of necessity.
In the fall of 2014, Weill Cornell Medicine launched a $50 million Campaign for Education to increase our scholarship and education-related endowments, provide resources for new technology and other related needs and introduce our new medical education curriculum. This new curriculum addresses the needs of a changing health care environment and transforms the way we educate our doctors, ensuring that the students at the medical college continue to become 21st century leaders in patient care, research, education and health care policy. That highly successful campaign closed earlier this year, surpassing its goal by generating nearly $70 million for a range of initiatives that will support and enhance medical education. The recent campaign raised funds for curriculum reform, education endowments, student scholarship and facility enhancements.
At Weill Cornell Medicine, we encourage lifelong learning, training students to become excellent physicians, scientists and teachers. By making a gift to support education or an endowed scholarship at Weill Cornell Medicine, you help us continue to instruct many of this country's most promising students.
We thank our generous donors for their support. Click here for a list of all named scholarships that were fully funded as of April 1, 2020.